The days of expensive dog washing are officially over!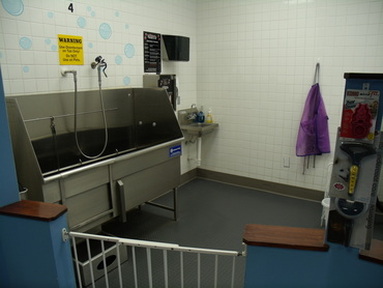 No appointment Necessary to use the self-serve wash

Our professional washing tubs are token operated.
Each token costs $5 and provides 7 minutes of wash/dry time.

We'll make a recommendation of how long it will take you to wash your pet based on its breed, size and how dry you want it. You can then decide how many tokens to purchase.

Tearless shampoo, full body shampoo, flea and tick shampoo, conditioner, deodorizer and a dryer can all be activated with a flip of a switch on the time box.
---